Well, my friends, here we are, just like we always dreamed...
IT'S
LESS THAN TWO WEEKS TILL CHRISTMAS!!!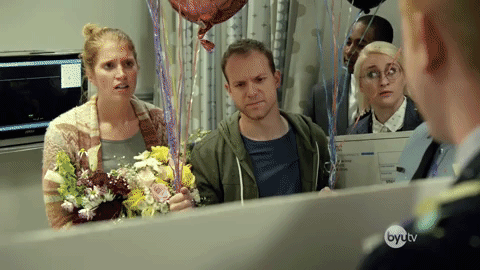 How did this happen??? It seems much too early for Christmas to be upon us once again! Well, no matter... Let's go ahead and get to celebrating this most wonderful time of the year with some laughter, shall we? :D
~~~~~
Oh dear! Thanks so much for taking care of it for us while we were gone...
Hmm... good advice, Doc. Thanks.
Those Finlanders, let me tell ya...
REALLY? WHO KNEW! Well... I guess Mary did.
A most essential item for a ninja to have on hand, especially during the winter months.
"Oh, honey, I'm sorry... I know it's not that frozen now, being out under the tree all night and all, but we can always put it back in the freezer for a while..."
Who needs to
shake
packages to find out what's in them when you can
lie
on them instead?
BUT BUT... I HAVE TO TRY ONE OF EVERYTHING, RIGHT???
"Mary had a little Lamb Who washed us white as snow!"
And, to wrap up, here's a fun Christmas video by Studio C for you all about how the Wise Men supposedly did their Christmas Shopping! ;) Enjoy!
I hope you all are having a wonderful, joyful Christmas Season so far, and have a fantastic rest of your day!
~Faith
**Pictures/videos not my own; all images/videos are from Pinterest, YouTube, and Google**