Hello again, my friends! A Happy belated Easter you! Jesus is ALIVE!! That's so awesome, isn't it?! :D
So, in other news... where have I been? Well, life's been a little crazy recently, trying to figure out life, college, work, etc. etc... And of course, with all this, I haven't had a lot of time to blog. But then it seemed like whenever I'd have time to work on it and I'd start writing on some post, I'd get some sort of writer's block one way or another.
But recently, I got an idea of something to share with you guys. Another thing I've been busy with lately is writing on different stories and projects. I've started to realize that I actually haven't shared so much of my stories and writing life here as of yet... so, I suppose I'd better change that now, shouldn't I?
I've always liked stories. And writing. Growing up, I always wanted to write stories. Children's stories especially. It was always my dream. I was planning to grow up and becoming an author, and that's what I always told people if they ever asked me what I wanted to do when I grew up -- "Write children's books," I'd answer decidedly.
"What do you want to do when you grow up?"
"Write children's books."
"Oh! What kind of books?"
"Uh, well,
Children's
books."
"...Oh."
(Something close to this conversation actually happened one time... :P)
When I was younger I would take several pieces of paper, fold them over, and then staple them together to make it look like a book. I thought it was brilliant. And then the stories... OH HO HO, THE STORIES.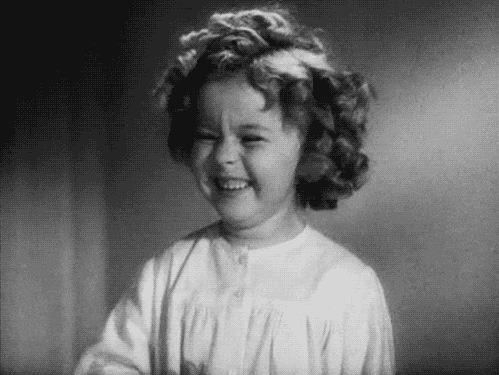 I'd write stories in those "books." All kinds of stories. Funny stories mainly. I liked making people laugh. (I still do :D) Whatever my mind could come up with. Not usually fairy tale type stories though... more realistic ones... well, sort of. Maybe not really. But stories about real people in the real world... that kind of realistic I guess. Most of the time anyway. Well, sometimes about animals, too (like that one story I wrote about a horse who talked and liked poking things with a stick and ended up poking the police and getting sent to jail... ahem... yeah, nevermind... :P) I adored coming up with stories and different scenarios and characters and everything. And then I'd always excitedly try to get my brothers or parents to read the wonderful stories I wrote. It was one of my favorite pastimes as a child. I'd also like to frolic about in our yard, coming up with pretend "tv shows" and "movies" in my head and acting them out to myself.

Ahh... those good ol' days. I always did like coming up with a good story. I still do.

SO...

I thought it was about time I shared more about this part of my life here (especially since that was one of the main things I had planned on posting about here when I first started this blog...).
I have so many stories rolling around in my head right now, but for the ones I'm actually working on currently, well... here we go!
I've been working on a story for some time now about "The Old Lady Who Lived in a Shoe." It's supposed to be based off of that nursery rhyme of course; but it's a full account of what all really happened -- who this "old lady" was, why she has so many children, why she lives in a "shoe", etc. etc. It's set in the early 1900s and is supposed to be a funny kind of story of course. This is probably going to end up being a children's chapter book/juvenile fiction type of story, and it's one I've actually been pretty passionate about, interestingly enough. I think I just especially love all the characters in it and have been discovering recently just how much of myself I'm actually putting into a lot of them. It's interesting...
Here's more of an actual synopsis/summary of what I have right now for it:
Opal Dullen lives a simple life, trying not to get in anyone else's way or let anyone else get in her's, especially the pleasantly irritating Richard Cobbler. But when she receives an unexpected letter that her brother-in-law has died and left his ten children in her care, her entire world is turned upside down and inside out. Not knowing what else to do, she reluctantly accepts Mr. Cobbler's offer of his vacant inn as a place for the children to stay -- an inn made to look like a shoe of all things!
Regrets and past hurts try reclaiming their place in Opal's mind anew when the children come to live with her in their new home, but she soon begins to discover and learn about the beauty of second chances... and perhaps even rekindle a relationship that was thought to be lost forever.
I'm considering whether or not to change it to seven children instead of ten...?? I'm not sure about that yet. I'll try to keep you guys informed on this story as much as may be. ;) I think telling you guys about it here will also help keep me more accountable to this story, so that would definitely be a good thing.
I'm also currently working on two different short stories, both historical fiction, for two different short story contests going on this month... but we'll see if that actually happens (most likely not, I'd guess, as it's getting pretty close to the deadline and I have tons of other things I should be doing besides...). Whether I actually submit them in the contests or not, I'm still planning to finish them of course, and might even possibly end up posting them on here when I get them finished.
And I have so many other starts to stories written down different places, and ones that have only been written up in my head up until now, but those are the ones that are mainly going on right now. I'll have to share more stories and ideas in another post. SO MANY STORIES, SO LITTLE TIME.
So yeah, hope you enjoyed this different kind of post and hearing about a couple of writing projects I've been working on lately. Do you have any 'works in progress' going on right now? I'd love to hear about them! :D

I hope all of you are having an awesome week! Write to you later! God bless! :)
~Faith